Schedule
Our events are what keep people coming back! See our calendar and book and event with us now!
View Schedule
Prices
Interested in joining us for one of our events? Read more details about what things will cost you.
See Prices
Reviews
See what people are saying about their experience at Soul Quest Ayahuasca Church.
Read Reviews
Gallery
Want to see for yourself first hand? View our pictures and videos of our community.
Go to Gallery
---
Soul Quest Ayahuasca Church of Mother Earth

Soul Quest Ayahuasca Church of Mother Earth is a spiritual learning and healing center focused on providing the community with service, education, spiritual fellowship, healing practices and guidance. We believe in the rights of Mother Earth, and in protecting the practice of Mother Earth-based South Native American spiritual traditions, ceremonies, and sacred indigenous natural medicines. What is of the earth is our holy sacrament, and we retain the rights as citizens of this nation to use plant medicines as tools for the benefit of our physical health, spiritual growth, and personal evolution.
Our Indigenous Sacred Ceremonies are with the use of traditional medicinal plants, including but not limited to Aya, Rapé, Kambô, and Sananga. All natural substances and their derivatives, minerals, herbs, and plants. We also work to protect the spiritual ceremonies, sacred practices, and healing ways of ancient northern and southern Native American cultures, spiritual traditions that revere Mother Earth, God, and Goddess as one. Our ceremonies work with your personal living conditions and integrate your individual ceremonial experiences after the sessions.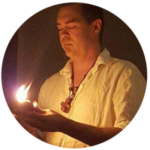 Chris Young and his wife Verena Young founded Soul Quest Church of the Mother Earth in September 2014. Soul Quest's purpose is to protect the practice of North and South American Spiritual traditions, spiritual ceremonies, sacred practices and natural healing ways. At a young age, Chris heard the call to be of service to humanity and in 1996 he became certificate in Phlebotomy and Medical assisting where he worked in a gero-psychiatric unit dealing with the study, prevention, and treatment of mental disorders with the elderly. In 1997 Chris went back to school to study Emergency Medicine and received an EMT certificate…
WE ARE LEARNING USING
World-Class. This was an incredibly profound experience. All those involved in the healing ceremonies are professional and caring, giving all of themselves to those whom they serve. You don't want to miss out on this.


Austin Tupps

Retreat Attendee

I won't sugarcoat this: It was the one of the best experiences EVER. If you're looking to heal physically, mentally, or spiritually, this is a path for you to consider. Is it easy? No! However, the team at Soul Quest and your fellow travelers will be there with you every second of the way. If you're reading this, you've come this far. Take the next step in the journey.


Bradford Newton

Retreat Attendee